Theatre and Dance NI have partnered with Belfast International Arts Festival 2023
NICHOLAS MCCARTHY ON LEADERSHIP & THE KEY TO SUCCESS
When: Thursday, 19 October 2023, 7pm
Where: Lecture Theatre 2 (BC-LG-304), Ulster University, York Street
Ticket price: £5
A CONVERSATION HOSTED BY BELFAST INTERNATIONAL ARTS FESTIVAL IN ASSOCIATION WITH THEATRE AND DANCE NI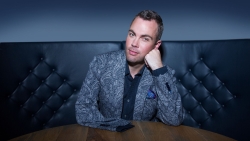 Born without a right hand in 1989, Nicholas McCarthy made history when he became the only one-handed pianist ever to graduate from London's Royal College of Music, in July 2012. Since then, he has performed extensively in the UK and internationally including for the 2015 edition of Belfast International Arts Festival. He has guest presented for the BBC Proms and delivered several inspiring TED talks. He also played at the 2012 Paralympics closing ceremony alongside Coldplay.
In this special event, co-hosted with Theatre and Dance NI, Nicholas – this year's BIAF Featured Artist – will speak about his life and career in music, what he has learned along the way and on the importance of being underestimated.
Please join us for this stimulating discussion and stay on afterwards to meet Nicholas and other guests over a complimentary glass of wine or soft drink.
We're also delighted to announce that BIAF have kindly offered a 50% discount to selected shows for TDNI members:
FIQ!
GROUPE ACROBATIQUE DE TANGER
When: 20 October – 21 October 2023, 7.30pm
Where: Grand Opera House
Groupe Acrobatique de Tanger bring their phenomenal acrobatic energy to Belfast International Arts Festival with FIQ!, a luminous, acrobatic and playful ode to the young people of Morocco that is a celebration of light and colour.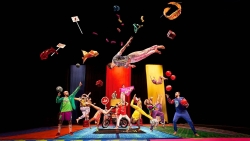 KING
FISHAMBLE: THE NEW PLAY COMPANY
When: 27 October – 28 October 2023, 7.45pm
Where: The MAC
King tells the story of Luther, a man from Cork named in honour of his Granny Bee Baw's hero, Dr Martin Luther King Jr.  Luther only leaves his apartment for essential journeys, and to perform as an Elvis impersonator.  The play explores prejudice, privilege, and resilience, as Luther struggles to live life to the full.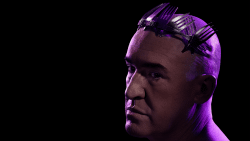 WORK.TXT
NATHAN ELLIS
When: 24 October – 25 October 2023, 7.45pm
Where: The MAC
work.txt is a show performed entirely by the audience about the gig economy, financial instability and bullsh*t jobs.

To avail of the discount, please email communications@theatreanddanceni.org and you will be sent a unique code to use at checkout.