Bruiser Arts Academy 2021
Bruiser Theatre Company is recruiting and we want to hear from you! Taking place this July, Bruiser's Arts Academy is an essential part of the training provision available to young actors in Northern Ireland. Participants will experience visually exciting, rhythmic, choral and choreographic elements for which Bruiser is renowned, culminating in professional performances throughout the Summer.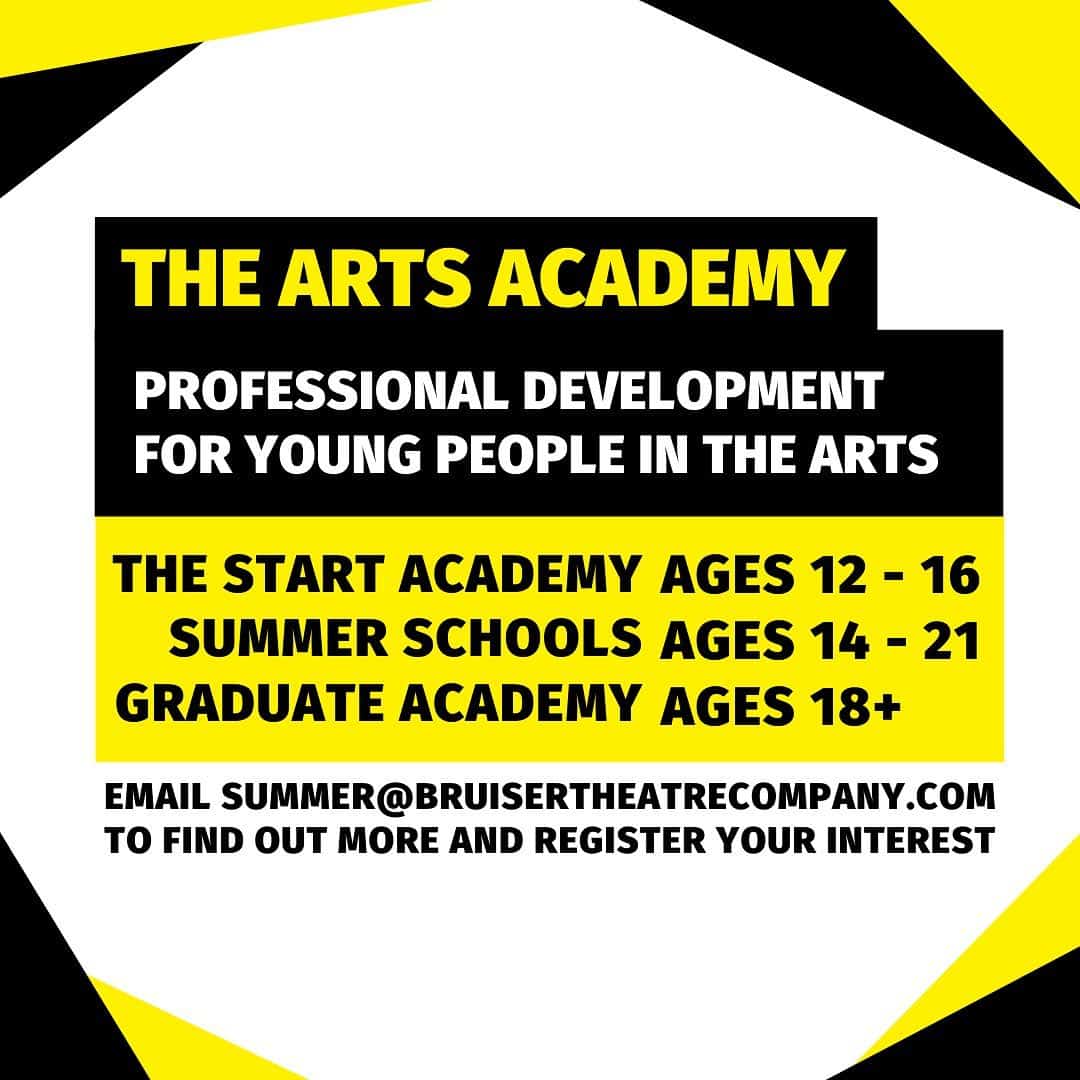 Summer Schools
Age: 12 -21 years
10-day course
Dates: 5th-15th July 2021
Venue: Queen's University, Belfast
These courses are designed to inspire and challenge young actors, providing them with the building blocks required to further pursue their acting ambitions. The Bruiser team will be joined by a range of industry professionals to coach and guide participants, holding them to a high standard of practice and providing essential experience and insight into the working world.
Graduate Academy
Age: 18+ years
12-day course
Dates: 19th-31st July 2021 
Venue: Queen's University, Belfast
Continuing our commitment to nurturing home grown talent, The Graduate Academy seeks advanced students, with a real passion to make acting their career. Bruiser will create a bespoke and stimulating experience as each participant will receive tailored coaching to help them reach their full potential. Bruiser fosters a robust and supportive network of industry professionals to immerse our actors into this competitive field. The Graduate showcase will be for an invited audience of directors, casting agents and acting agencies, with the hope that the students will find an agent or gain employment from this event.
For more details and to apply, please email: summer@bruisertheatrecompany.com
More information available on Bruiser Theatre Company's Website