TDNI are delighted to be able to offer 6 bursaries for members in early to mid stages of their career to attend the  Dublin Theatre Festival and Dublin Fringe Festival.
Theatre and Dance NI have supported NI artists to attend both these festivals since 2016.
The bursaries provide financial support that can be used for travel, accommodation, tickets, or expenses while at the festival.
This year's recipients are;
Dublin Fringe Festival
Christopher Grant –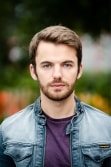 Christopher is an Irish Times Theatre Nominated Actor, 1st winner of "Young Creative of the Year, NI" and graduate of Queen's University, Belfast.Recent Credits are "Callings", "Belfast Bred" and "A Queer Ceili at the Marty Forsythe" for Kabosh Theatre Company."Operation Elsewhere", "Right Up Your Street", "Incognito", "About TIME" along with many Game theatre shows, for Big Telly Theatre Company."THAW", "The Untold Truth of Captain Hook", "Dancing at the Disco at the End of the World", "Yes Sir, I can Boogie", "Boogie On" and "CLOSER" for Replay Theatre Company. "A Streetcar named Desire", "Grimes and McKees Sunday Service (2016/2017)", and the Lyric's 50th Celebrations for The Lyric Theatre, Belfast. He also co-wrote and performed in The Waiting Room a 4 part mini series for Tinderbox Theatre Company. Christopher has appeared on screen in the BAFTA Nominated The Party, BFI's Sparrow, Superman prequal Krypton and BBC's My Mother and Other Strangers. Christopher also lends his voice to a variety of adverts on TV and Radio, and "The Bean Room" and  an episode of "Last Resort" by Jan Carson both for BBC Radio4.
Colm McCready –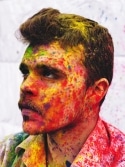 Colm is an actor and theatre-maker who trained at Mountview, Lyric Drama Studio and Queen's University Belfast. He is influenced by drag and the horror genre and is currently developing his solo work "Scaredy Fat". Colm is a Dublin Fringe 2022 Artist at Work and is looking forward to being a part of this year's festival. He was recently a Project Intensive Artist with Project Arts Centre and a MAKE 2020-2021 Artist supported by Theatre Forum, Dublin Fringe, Project Arts Centre and Cork Midsummer Festival.
Mary O'Loan –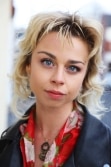 Graduate of American Theatre Arts, Rose Bruford, 2015. Mary is  Equity Chair of the Belfast Branch NI  and a Trauma informed Breathwork Therapist devoted to creating safer spaces for actors – creating methodologies and policies that protect their transpersonal well being and excel their practice. Her primary income is from her work as as an actor in theatre, dance and film. Mary recently began her journey as voiceover artists in 2022. With a profound understanding of where the transpersonal meets art and art meets living, Mary is uncovering new territory and expertise in practically supplying artists with robust tools to navigate the innate multidimensionality of human consciousness safely.
Born in Belfast. Trained in London, Chicago and Tuscany.
Sharon Curran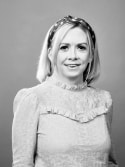 Sharon is a Belfast based performer and drama facilitator, working predominantly with young audiences. She received a BA hons in Theatre Studies from the University of Ulster and her work has taken her across the island of Ireland and Italy. Her passion is working with young people to explore and develop their creativity and is delighted to attend the Dublin fringe festival to further develop her own creative thinking.
Dublin Theatre Festival
Emily Foran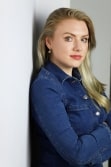 Emily is a freelance director for theatre and film based in Belfast and trained at The Lir Academy Dublin. Her work spans across the island of Ireland, working with Druid Theatre after receiving the Marie Mullen Bursary, as well as The Lyric Theatre Belfast, The MAC, An Grianán Theatre and Greenshoot Productions. Her recent work includes Northern Ireland Screen-funded short film BAD VIBES, which she wrote and directed and is due to begin its festival run later this year. Recent credits also includes returning as guest director for Dancing at Lughnasa at The Lir Academy; The Half Moon by Alice Malseed with Greenshoot Productions; REVVED by Patrick Quinn at An Grianán Theatre; Except a Man by Jan Carson, a series of audio monologues produced by the MAC; a rehearsed reading of In My Mind's Eye by Shirley-Anne Godfrey at An Grianán Theatre, Here and Now at The Brian Friel Theatre as part of Northern Ireland Office's 21 Artists for the 21st Century programme, on which she was a mentor for Drama; And Other Hellish Thingsby Shane Burke for Druid Debuts; Bloodlines by Vittoria Caffola for the Listen at the Lyric series at Lyric Theatre Belfast; short film Partition by Nandi Jola with Brassneck Theatre which premiered at Belfast Film Festival 2021; No Touching Theatre Festival as Associate Director and Programmer; The Mouth of the Birch by Shane Mac an Bhaird for Druid Debuts;  Anniversary Lockdown by Lata Sharma as part of the Splendid Isolation series produced by The Lyric Theatre and BBC Northern Ireland. Emily was also a resident Hatch and Scratch Artist at the MAC with The Movement Collective and was one of Big Telly Theatre Company's Early Career Artists. She currently has a new project in development with the support of The Lyric Theatre.
Ashton –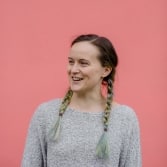 Ashton is a multi-disciplinary artist. They have worked in circus since accidentally falling in love with trapeze whilst trying to navigate a very serious career in theatre.  Twelve countries and several questionable costume choices later, they now work across multiple art-forms, creating pieces which explore authentic communication and connection, working to combine text with physical expression.        Serial beginner in an impressive range of skills, and unashamed Jack of many things, Ashton's creative practice has taken them in all kinds of unexpected directions.  They are delighted to have been awarded this opportunity to attend the Dublin Fringe Festival, and send much love and thanks to TDNI for their support
These bursaries have been supported by Arts Council of Northern Ireland