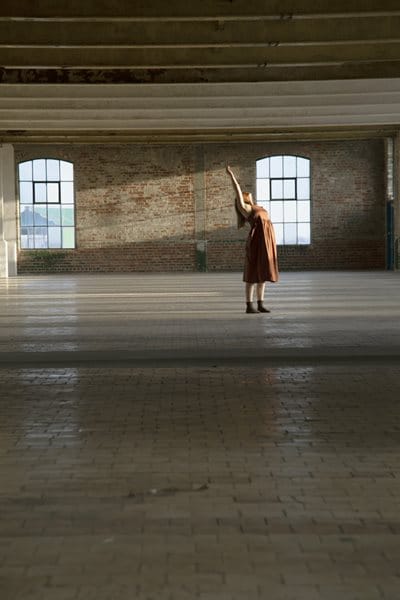 Gearrscannán il-ealaíne ó scríbhneoir Máire Zepf, damhsóir Clara Kerr agus stiúrthóir Jo Guthrie. Radharc úr ar an dearcadh a bhíonn ag mná i leith a gcorp féin ag amanna éagsúla dá saol, chomh maith le ceiliúradh ar an áilleacht os cuimse a bhaineann le neart agus mianach na mban.
I nGaeilge le fotheidil.
'Entity / Spéirbhean' is a cross-artform short film, bringing together spoken word, dance and film. The collaboration takes a fresh look at how women inhabit their bodies across the span of their lives and is a celebration of the beauty of female resilience.
In Irish with subtitles.
To watch the film, click here. 
Dancer – Clara Kerr  Director- Jo Guthrie  Words – Máire Zepf  Producer – Aisling McElroy  Photography – Macy Stewart  Composer – Dafydd Williams
Clothing – Kindred of Ireland
On Saturday 20th March, Clara Kerr will be delivering two associated children's dance workshops. These workshops are as follows:
2pm – Dance workshop with Clara Kerr for ages 7-10 years – free
3.30pm – Dance workshop with Clara Kerr for ages 11-14 years – free,