Experienced Belfast-based dance artist Suzannah McCreight has recently launched Green Light Dance Company and will soon be hosting dance classes via Zoom.
Tuesday evenings are movement exploration sessions for adults of all experience levels. Ideal if you love to move and want to experience more range through body awareness and improvisation.
Thursday morning classes are for professional level dancers working on connectivity, release and use of weight. Ideal for accessing training with a sense of continutity and a chance for feedback.
Both classes run in a block of five sessions.
Tuesdays 8-9pm from 9th November
Thursdays 10.30am -12pm from 11 November
£5 per class.
Come to all five or drop in when you can.
Contact info@greenlightdancecompany.org for more details.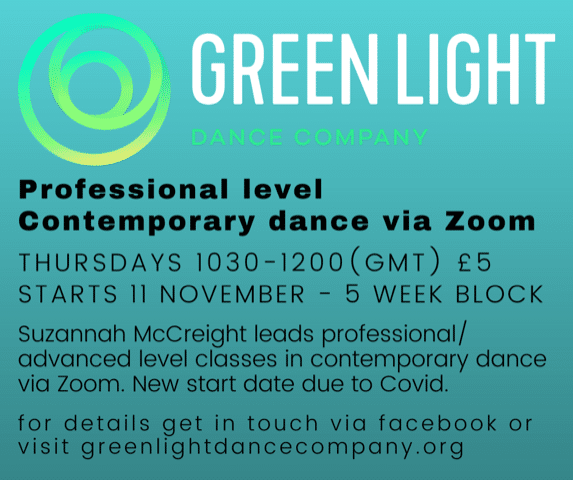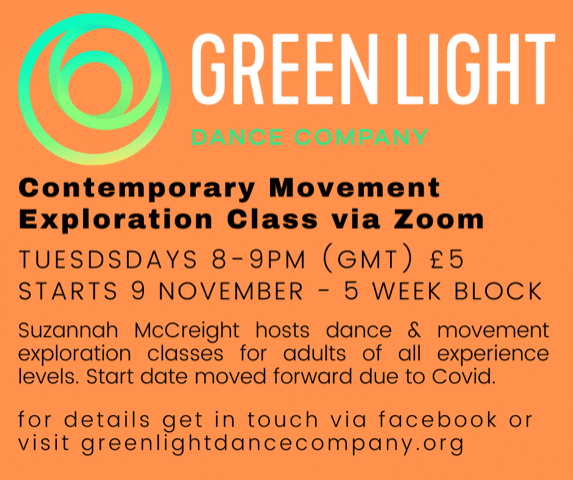 To visit the Green Light website or to find out more, click here.